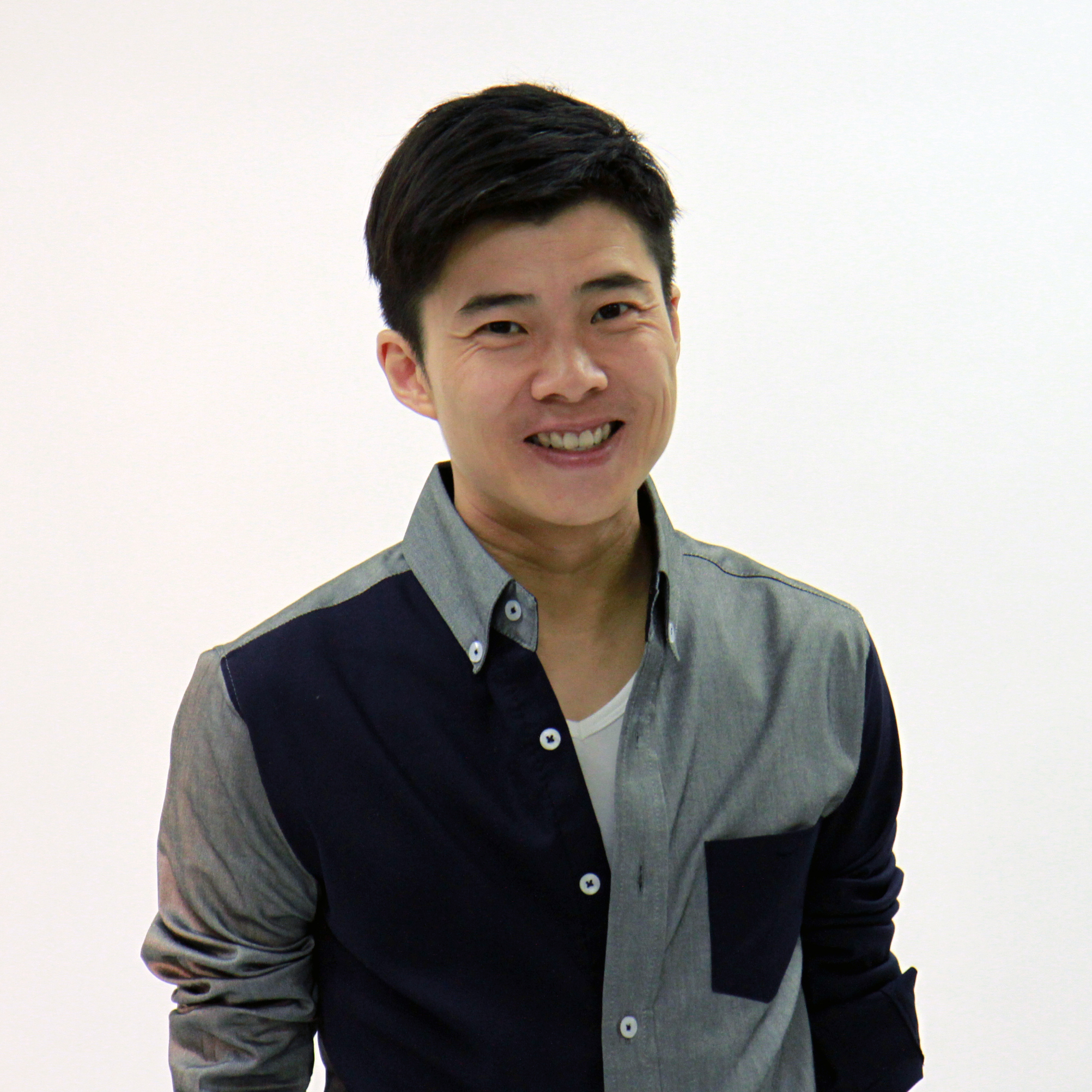 Kaspar Wan 小強
Director, Producer 導演及監製
Kaspar Wan is a proud trans-man from Hong Kong, who has acquired gender X on his Australian Passport. After finding himself, Kaspar has now set up a charitable organisation, Gender Empowerment, to work with the trans community in Hong Kong. They provide various supports to the community, and work with different stakeholders in order to create social change. He has participated in regional and international meetings concerning trans and LGBTI issues, such as the WPATH Symposium, the Asia Pacific Trans Health Blueprint meeting and the UN organised "Being LGBT in Asia" regional dialogue. Kaspar frequently shares his experience as a transgender person at universities (HKU, CUHK, BU, City U, HKIEd, etc.), corporates (like Goldman Sachs & HSBC), media (newspaper, TV, radio), and at community events (like IDAHOT). He has worked on an EOC funded research project on possible sexual harassment that trans persons may encounter at security settings. He has based his MPhil study research on the coping experiences of parents of trans persons.
小強是一位居於香港的跨仔(跨性別男生)。X代表在其澳洲護照上的自選性別。小強積極為香港的跨性別社群權益發聲,曾在世界跨性別人士健康專業協會(WPATH)、亞洲和太平洋地區跨性別健康藍圖會議(Asia Pacific Trans Health Blueprint Meeting)及聯合國舉辦的「女男同志、雙性戀及跨性別在亞洲」("Being LGBT in Asia")等國際性和地區性會議中,以來自香港的跨仔身份去進行交流。在香港,他則成立了一個慈善組織 – 〈性別空間〉,為本地跨性別社群提供不同的支援,和一個自助互助的平台。小強不時受邀在不同的大專院校如:香港大學、中文大學、浸會大學、城市大學及教育大學等,及私人企業如高盛、滙豐,和電視、報章雜誌等傳媒,並在國際不再恐同日等社區活動上分享作為跨性別人士的經驗。他曾負責一個由平機會資助的研究項目,以了解跨性別人士在面對保安部門人員時會遇到的問題;他也完成了他的研究碩士,論文題目為「父母在跨性別子女性別過渡期間的應對經驗」。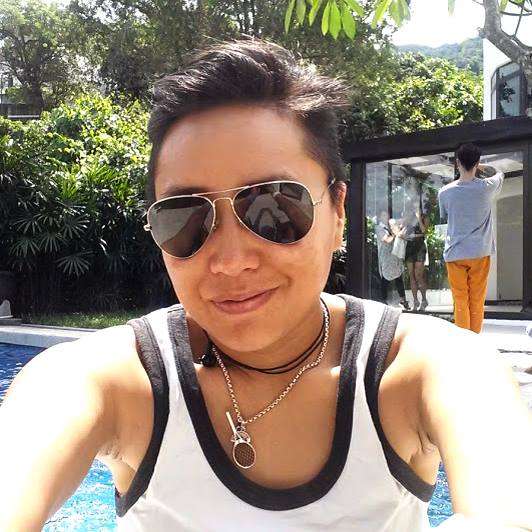 Sophia Shek 石晶瑩
Producer 監製
Sophia Shek loves a good script and exciting challenges. Their passion for storytelling and travelling has taken the Scottish-HKer producer around the world, from Australia to North America, working on a dynamic range of commercial and independent projects.
In their free time, Sophia enjoys playing tennis, drinking whisky (spelt without an "e") and watching sci-fi TV shows.  Sophia flies between Hong Kong and the UK, actively working on projects. 
石晶瑩小姐擁有超過十年的豐富電視及電影製作經驗,足跡遍佈歐洲、亞洲及澳洲,過往參與過幾部荷里活電影的拍攝;作品正如其人,滿載心思和熱忱。 www.sophiashek.com
Anshuman Das
Associate Producer 副監製
AD is an IT nerd in the morning, an author by noon, an activist in the evening, and a healer by night. That sequence may change a few times in any direction during the course of the day. AD日間任職於IT界,同時身兼作家、社會運動家,夜間再變身成治療師。隨時在一天內以不同身份出沒大街小巷。 www.anshdas.com IG: @adfx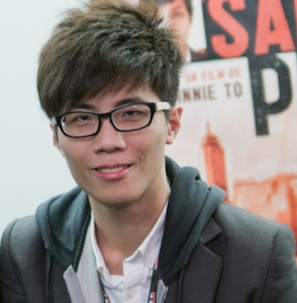 Alan Wai-Lun Cheng 鄭偉麟
Editor 剪接師
Alan is a Feature Film Editor. He has edited and credited for Hong Kong feature films such as
Due West: Our Sex Journal
, 
Get Away
, 
Undercover Duet
, 
Sand Pebble
, and 
Imprisoned.
In 2013, Alan became the youngest member of the Hong Kong Society of Film Editors. 鄭偉麟於2008年起加入影
視
製作業,初期主要從事音樂錄像的後期製作。 現時主要擔任電影剪接師,於2013年加入香港電影剪輯協會,成為會中最年青的剪接師成員。剪輯作品包括有:《一路向西》、《死開啲啦》、《猛龍特囧》、《大浪淘沙》、《壹獄壹世界》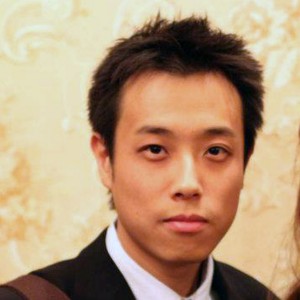 Gabriel Chan 陳家雋
Music Composer 作曲
Gabriel has worked on projects ranging from musicals, film scoring, and pop song-writing. Classically trained and modernly aware, his work is often stark and cinematic, his background in film a constant undertone. Gabriel曾參與不同音樂劇、電影配樂及流行曲創作,從小接受正統音樂訓練的他卻具備時尚氣息,作品風格鮮明而富電影感,後者更是成為其作品一大特色。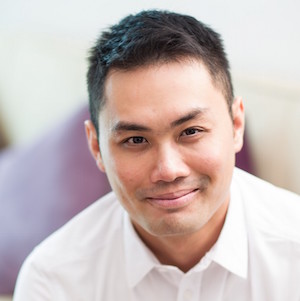 John Lo 盧君柏
Translator and PR 公關宣傳及翻譯
John is an experienced translator and interpreter with particular strengths in corporate communications, literature, and spirituality. He demonstrates his commitment to equality and justice by assuming various PR roles for NGOs and major community events. 盧先生是一名經驗豐富的翻譯及傳譯員,擅長企業傳訊、文學與靈性等範疇。他一直為不同非政府組織及大型社區活動擔任公關宣傳,展示其對平等及公義的追求。
KasparX team at various events
Community Business's 2016 Hong Kong LGBT Inclusion Awards
Kaspar was recognized as the 2016 Transgender Inclusion Champion for his work at Community Business's 2016 Hong Kong LGBT Inclusion Awards Gala Dinner. Congratulations! A big thanks to Community Business and all those who continue to support him and his organization, Gender Empowerment.
Eliminate Discrimination Embrace Inclusion
Promotional Videos from the Government of Hong Kong SAR on non-discrimination against people of different sexual orientation and transgender Persons
Introducing our new producer, Kylie Chan, at the Celebratory Drinks

Shanghai Pride Film Festival – Audience Choice Award
Kasparx was nominated for the BEST FILM and BEST EDITING categories. Thank you, Charlene, for bringing us the award all the way from Shanghai! Thank you, Shanghai Pride team.